Industrial Valve Manufacturer
At XHVAL, we take pride in supplying our clients with world-class and high-quality standard and custom-made industrial valves.
Industrial Valve Factory Based in China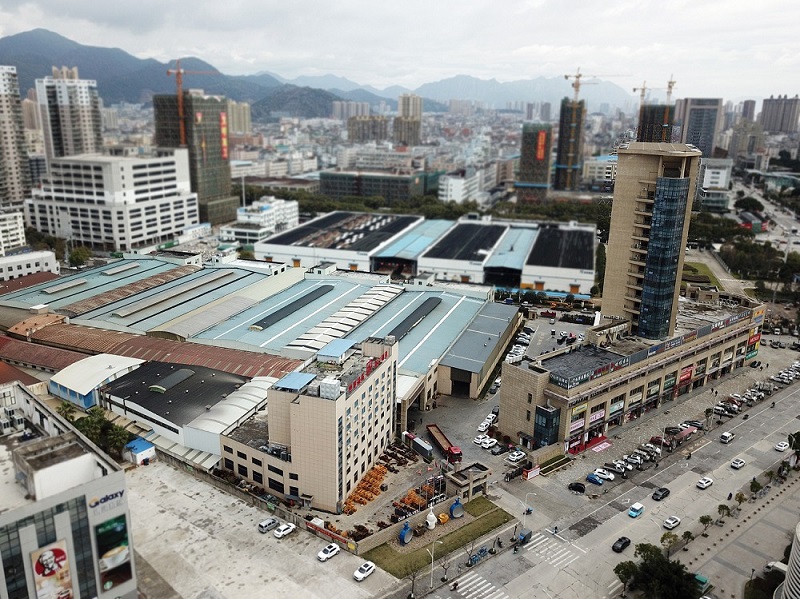 XHVAL GROUP VALVE CO.,LTD. is the leading industrial valve manufacturer based in Wenzhou, China since 1986. XHVAL offers industrial-grade ball valves, gate valves, globe valves, butterfly valves, check valves, plug valves, and cast iron valves. Serve industries like Chemical, Oil & Gas, Refining, Pulp & Paper, Mining & Minerals, and Power Generation Industries, etc. We have a wide array of industrial valves that are suited for pipeline transportation and energy services and industry. Our expertise lies in our constant innovation, up-to-date certifications, and prompt product delivery.
Industrial Valves in XHVAL
Ask Us about Our Products
At XHVAL, we offer over 160 valve models. Request a free quote from us today!
As one of the best valve factories in China, XHVAL has been serving various market sectors where pipes and valves play an integral role. These industries demand high-quality valves which, in turn, increases the productivity of their industrial plants.
Natural Gas Extraction & Processing Industry
Petroleum Refinery Industry
Chemical Refinery Industry
Marine Plumbing Industry
Power Generation Industry
Pipeline Transportation Industry
Quality Assurance Tests That We Employ
We understand that part of being globally competitive is to provide continuous quality control and supervision. Our supervisors and managers are always on the lookout for minor glitches so that our level of quality is maintained from start to finish. Our on-site plant is equipped with testing machines that will ensure that each valve we release is the best.
Material testing machine
Thickness gauge machine
Impact testing machine
Magnetic particles machine
Hardness tester
NDE test equipment
Tensile testing machine
At XHVAL, our mission is to be globally competitive in a highly volatile market. We aim to be the go-to global industrial valve supplier, particularly for valves used in critical industries. We can achieve this through intensive research and development. We understand that this endeavor is a continuous one. Also, by being innovative, we can provide better products to our customers. We are employing modern technology to aid our technicians and staff to further enhance our customer service. Furthermore, we aim to provide top of the line value by emphasizing safety and quality assurance of our products.
With over 30 years of industrial valve manufacture experience, XHVAL is honored to carry the API logo due to its adherence to API's strict standards and regulations. We have been approved for 6 API certifications in a 15-year span., including API600, API6D, API607, API6FA.
XHVAL has also passed the highest quality management standards imposed by the International Organization for Standardization (ISO). We have passed the ISO 9001: E2018 for the manufacture and design of our metal valve series. We have also received certificates for passing the Fugitive Emission Testing. Our metal valve series have also been awarded certificated by NIGC and EAC respectively.
We guarantee that all our products have passed the quality control and stringent regulations imposed not only by our company but also by international organizations. Our certifications assure that our product line is top grade by industry standards.
XHVAL is known for customized valve fittings. We are committed to offering our customers state-of-the-art and highly reliable XHVAL valves that are known as strong contenders and substitutes for American and European brands. Our expert team comprises of highly skilled technicians and engineers who have undergone multiple training and hold several certifications that add to the quality work our company provides. We believe that through our high-value workers, all with different skill sets and talents, we can achieve what our clients request from us. We adapt to the needs of our clients by allowing our research and development team work in collaboration with our clients. Through product innovation and research and development, our brand has propelled into a leading valve factory in China, serving customers around the globe. We are constantly improving our products through thorough research and development. We adhere to the latest technology available in the market.
Our manufacturing plant works round the clock to provide its customers forged and cast steel valves which can be customized to the preferences of the clients. We take pride in being able to meet production deadlines and provide our clients with what they need through the efficient production chain. Our technicians are experts in their fields and are committed to delivering the products in the allotted delivery schedules. Our focus is on customer satisfaction and we aim to deliver our products according to the specifications provided to us by our customers. Our employees understand that time is important. When we commit to a certain timeframe, rest assured that this would be done so.
Check out our customer testimonials below:
We choose the XHVAL valve, not only a few simple product cooperation, but to choose a long-term professional product suppliers. Through cooperation, the XHVAL valve in product quality, duration, cost and other aspects of effective control left us a professional, cost-effective, efficient and good impression.
Excellent customer service! More valves I have ordered products from XHVAL GROUP VALVE CO.,LTD. for clients. All employees of the company have maintained a helpful and courteous attitude and are willing to provide any assistance. Our cooperation is always very pleasant. XINHAI company high quality products, timely delivery and amazing customer service is always worthy of my trust!
XHVAL GROUP VALVE CO.,LTD. valve informs us in a timely manner of the production schedule and provides photographs of the production process so that we can understand and control every detail of the order, which is an important reason for our cooperation for 20 years.
We'd like to work with you
Send us a message if you have any questions or request a quote. Our experts will give you a reply within 24 hours and help you select the right valve you want.